How To Dress Like A Steampunk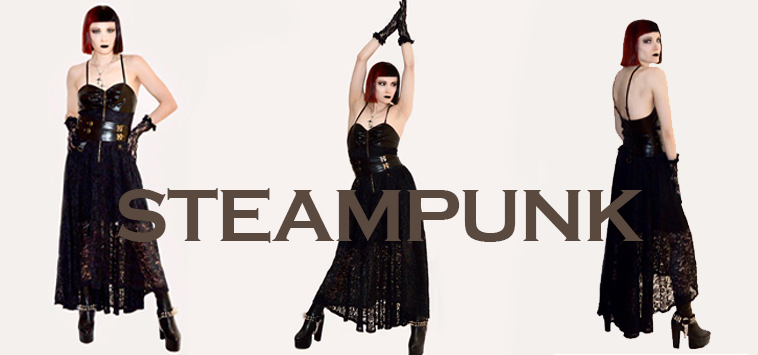 Keys, pocket watches, hats, gears and cogs make you think steampunk. The 19th century Industrial Revolution plays a big role in the steampunk fashion. Steampunk is not particularly restrictive, but the overall look combines Victorian elements with more modern touches. There are thousands of options on how to design your own steampunk look.
Lace & Leather
Lace is a great material to add a classic and elegant touch to steampunk ensemble.
One of the most prominent materials used in steampunk is leather, as it provides that rustic and worn look and incorporates the industrial elements.
Corsets
Corsets are a significant part of steampunk. You can't think of steampunk without a corset! They help to bring the waist in and put an emphasis on the hips and bust.
Skirt
Bronze buttons and buckles combine with a ruffled design and a lace hem to transform a sheer black dress into a steampunk ensemble. When it comes to Victorian steampunk attire, this is a great option. 
Stripy
The stripy nature of this top / dress makes it stand out from the crowd whilst still being an amazing addition to a steampunk outfit.
Glasses
You can select welder's goggles or aviator glasses.  Especially work well with a post-apocalyptic theme.